LIMBANG (November 16): Eighteen villages and two schools here will be enjoying clean treated water once the new water supply pipelines from Bawang Ubor to Pangkalan Jawa Junction to Rh. Jubang Junction is extended.
A simple launching ceremony for the project was held on Wednesday and officiated by Deputy Premier, Datuk Amar Awang Tengah Ali Hasan.
In his brief speech, Tengah said once the extension work is done, more than 3,500 villagers will get to enjoy the clean treated water from Berawan water treatment plant.
He said the project is one of the 160 projects to be implemented by Northern Region Development Agency (NRDA) in Limbang and Lawas region which has been allocated with RM1.5 billion by the state government.
Apart from these projects, Tengah mentioned that there were also few mega projects to be implemented in the northern region such as the 87 km's Northern Coastal Highway which is expected to start construction in second quarter of next year.
He said the state government is actively implementing infrastructure projects to lay the foundation for economic growth which will eventually benefit the people.
Present were Deputy Minister of Transport Malaysia Datuk Hasbi Habibollah, State Assemblyman for Batu Danau Paulus Palu Gumbang and Regional Corridor Development Authority (RECODA) chief executive officer, Datu Ismawi Ismuni.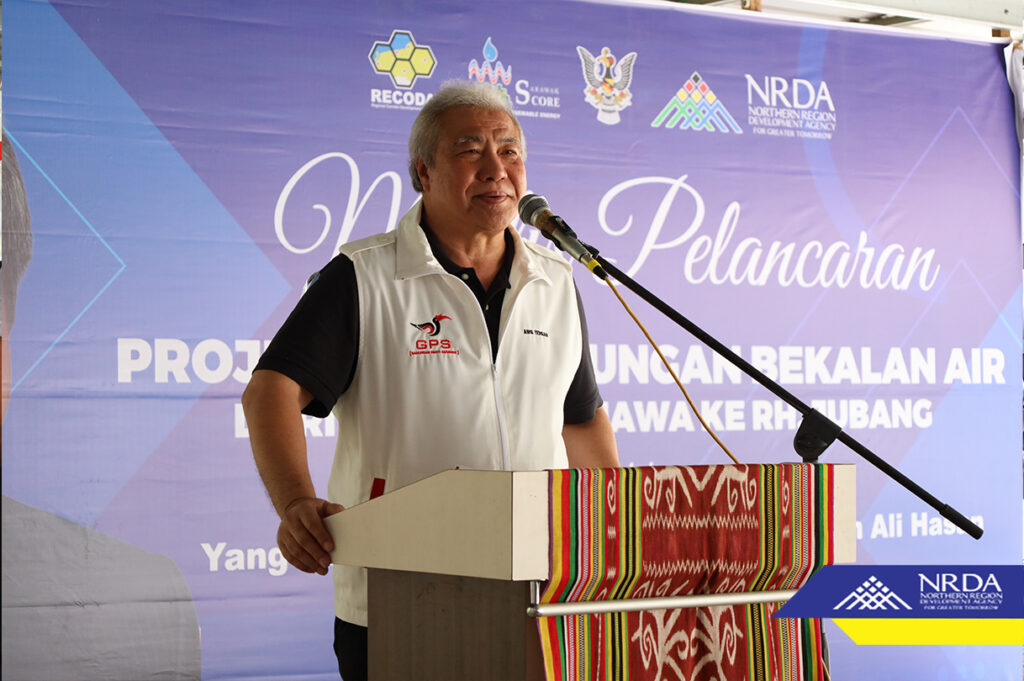 Related posts