Sarawak: A Beacon of Sustainable Development Leadership
In its unwavering commitment to a sustainable future, Sarawak has emerged as a regional leader in addressing climate change, inequality, and hardcore poverty, said the Premier of Sarawak, Datuk Patinggi Tan Sri (Dr) Abang Haji Abdul Rahman Zohari Tun Datuk Abang Haji Openg.
"Sarawak is ahead of other states in Malaysia and other regions in Southeast Asia in dealing with global climate change in accordance with the Paris Agreement of 2015," he said when closing the two-day Malaysia Sustainable Development Goals (SDG) Summit 2023: Sarawak Region held in Kuching today.
Sarawak has taken proactive strides to combat climate change, aligning itself with the 2015 Paris Agreement. He said this during his keynote address, during which he also highlighted Sarawak's pioneering efforts in crafting the Sustainable Sarawak Blueprint, a comprehensive roadmap guiding all sectors and communities towards sustainability goals.
"I am proud of the strides and accomplishments that Sarawak has achieved on its path to sustainable development. Sarawak employs innovative solutions, pioneering green initiatives, and catalysing community-driven projects."
"Under my leadership, I assure that Sarawak will continue to lead the Green Economy Agenda in the region for sustainable development in line with PCDS 2030 and SDGs initiatives," he said.
Present were Deputy Minister of Economy Datuk Hanifah Hajar Taib, who delivered her closing remarks, and Deputy Minister for Utilities and Telecommunications Datuk Liwan Lagang and Datuk Patinggi Tan Sri (Dr) Alfred Jabu anak Numpang.
Also present were Deputy Minister for the Ministry of Energy and Environmental Sustainability (MEESty) Sarawak Dr. Hazland Abang Hipni and UN Resident Coordinator in Malaysia, Singapore, and Brunei Darussalam Karima El Korri, who both spoke at the summit, as well as RECODA CEO Datu Ismawi Ismuni, who delivered the opening address on Monday.
The SDGs are based on the 2030 Agenda for Sustainable Development, adopted by all United Nations Member States in 2015. At its core are the 17 SDGs, which provide a universal framework for addressing some of the world's most pressing social, economic, and environmental challenges, with the aim of creating a more sustainable and equitable future for all.
The Malaysia SDG Summit 2023: Sarawak Region, a collaborative effort between the Regional Corridor Development Authority (RECODA), the Ministry of Economy, and Pustaka Negeri Sarawak, brought together 46 speakers to discuss the 17 SDGs set by the United Nations. This summit aims to foster innovation, mobilise resources, and pave the way for a sustainable future for Sarawak and the nation.
Abang Johari said it is important to underline the synergy between this Summit and Sarawak's Post COVID-19 Development Strategy (PCDS) 2030. "In the aftermath of a global pandemic, we have witnessed the necessity for resilience, adaptability, and forward-thinking in our development initiatives," he said.
"Both the SDGs and PCDS 2030 provide us with a roadmap to ensure that we are marching towards a more resilient and sustainable future for Sarawak and its people. Our commitment to environmental sustainability is unwavering, and we have aligned our development strategies with the United Nations SDGs," Abang Johari said.
The Premier underlined the collaboration among agencies and the private sector to harness the region's full potential, with a focus on industry, innovation, and infrastructure development. He cited the example of Sarawak's first electric bus, an eco-friendly initiative showcasing sustainable transportation solutions.
Sarawak's commitment to renewable energy has been key to reducing carbon emissions by 73% between 2010 and 2021. Leveraging hydropower, Sarawak explores green hydrogen production and utility-scale floating solar under its Green Energy Agenda, he said.
Furthermore, over the past six decades, Sarawak has transformed from a traditional agrarian economy into a diversified powerhouse, with GDP increasing twentyfold from RM7 billion in 1963 to RM140 billion in 2022. The average monthly household income has surged by 3.4 times, from RM1,800 in 1995 to RM6,400 in 2022, contributing to the reduction of poverty from 32% in 1985 to 10% in 2022, he added.
Hanifah, in her remarks, highlighted the government's ongoing initiatives to enhance efficiency, productivity, competitiveness, and inclusivity, with a focus on economic growth, foreign investments, SME empowerment, and the digital economy.
"Our land is not just a place of breathtaking natural beauty where indigenous communities have harmoniously coexisted with the environment for generations. In fact, the Sarawak Government has led the way in terms of sustainable developments thanks to its policies that both protect the environment and ensure that no one gets left behind in this new age of the digital economy," she said.
"We, as Sarawakians, understand the value of preserving our unique heritage while embracing progress," she added.
In his opening address, Ismawi informed the summit that Iskandar Regional Development Authority (IRDA) set the precedent by hosting the "Malaysia SDG Summit 2023" in Johor earlier this year. RECODA followed suit, and in the coming months, the East Coast Economic Region (ECER) Development Council, Sabah Economic Development and Investment Authority (SEDIA), and Northern Corridor Implementation Authority (NCIA) will also host similar events.
This concerted effort among the five economic corridor authorities will culminate in a National SDG Summit tentatively set to be held in April next year, organised by the Ministry of Economy, where participants will collectively assess and propel Malaysia's progress towards the SDGs.
"Let us engage in meaningful dialogue, share best practices, and foster connections that will endure beyond these two days," Ismawi said. "Together, we can drive innovation, mobilise resources, and create a sustainable future for Sarawak and our nation as a whole."
The Malaysia SDG Summit 2023: Sarawak Region also featured nine career booths, operated by OCIM Sdn Bhd, Sakura Ferroalloys Sdn Bhd, Longi Malaysia Sdn Bhd, Press Metal Bintulu Sdn Bhd, OM Materials (Sarawak) Sdn Bhd, Hilton Hotels, SACOFA Sdn Bhd, Petroliam Nasional Bhd (PETRONAS), and RECODA.
Additionally, with the intent and act to solidify solidarity to SDG; a Digital Adoption Outreach was created driven by MDEC in partnership with RECODA, REDTONE, APR Electronics, EXPLORIA Malaysia and Universiti Malaysia Sarawak that benefitted 32 students from 4 participating schools in Kuching. Sponsored by MDEC, REDtone and APR electronics, each student received a refurbished flip tablet and school received an All-in-one personal computer. Sponsored by Exploria Malaysia each school received 10 sets of Climate change Literacy kit supported by UNICEF with complimentary access to the EXPLORIA TV portal for a duration of one year.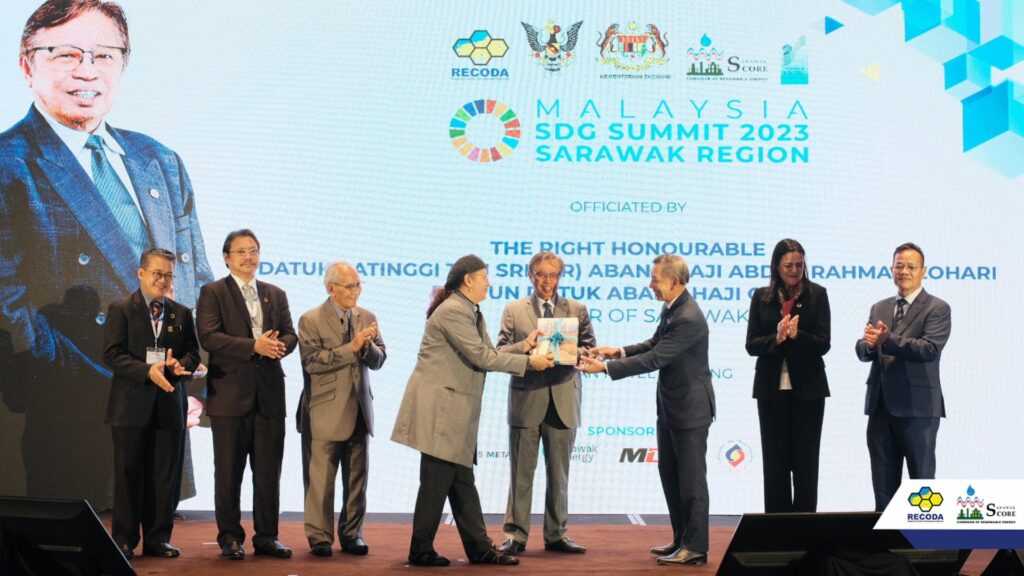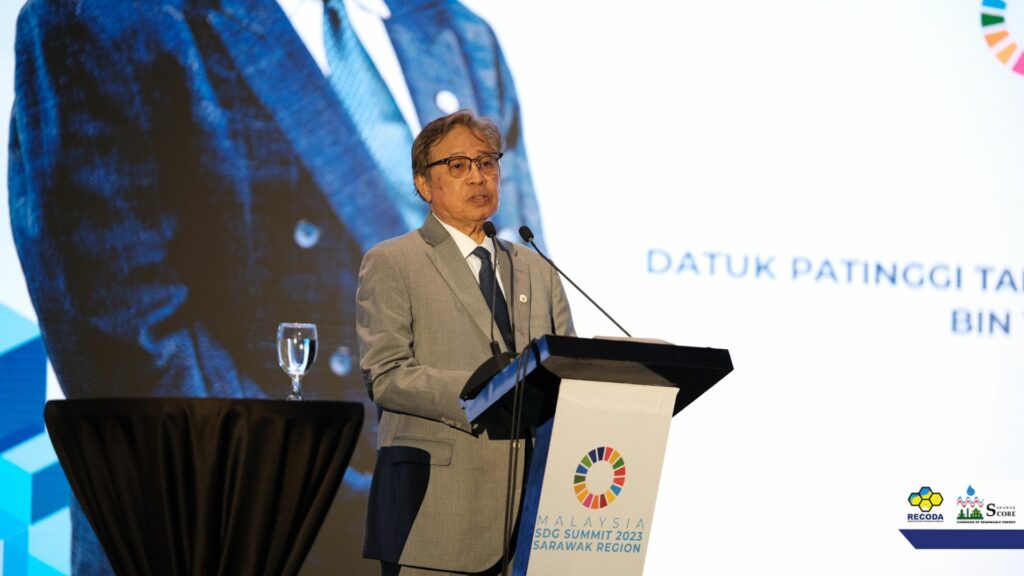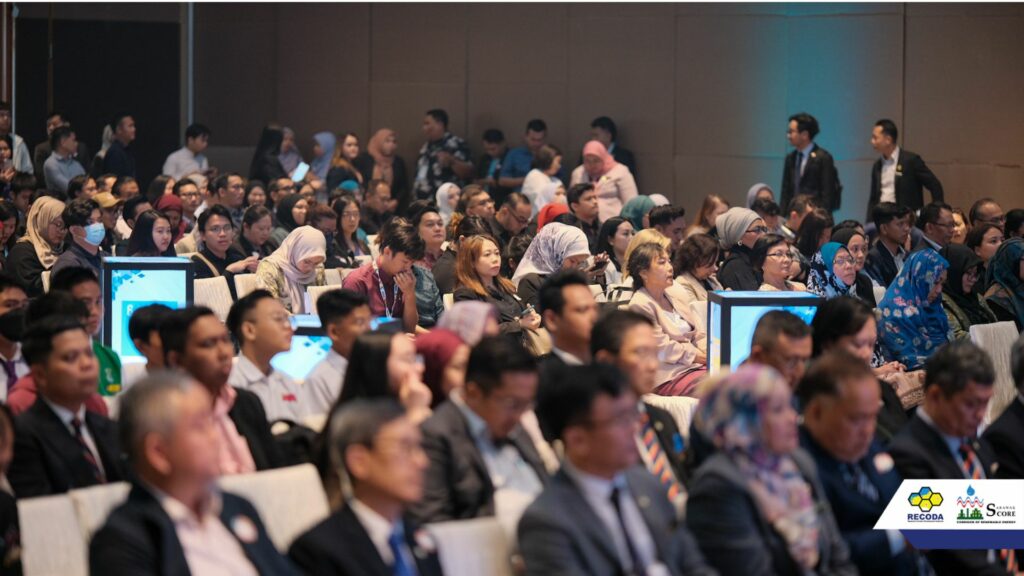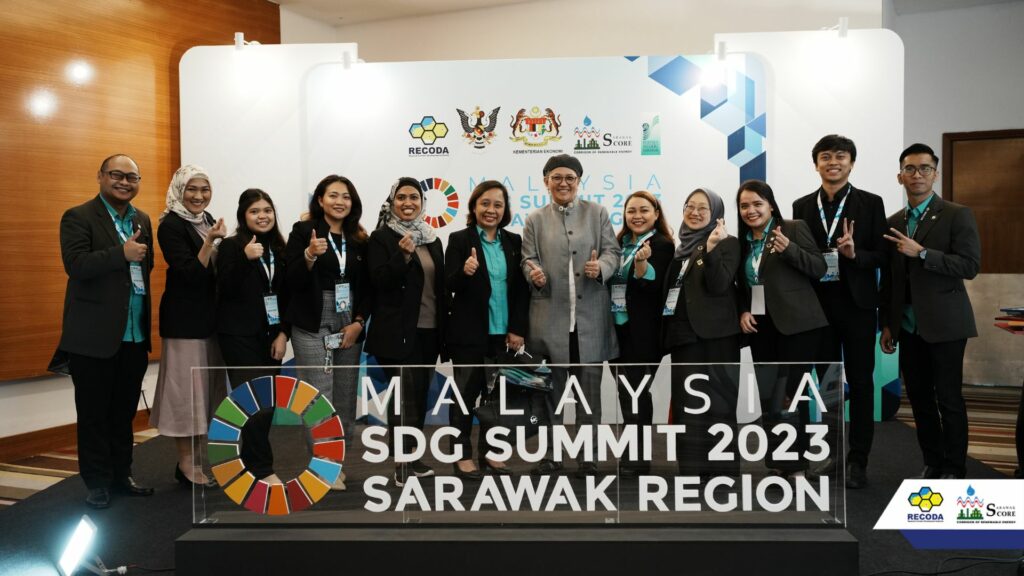 Related posts