RECODA launches Malaysia SDG Summit 2023: Sarawak Region
We have taken a giant stride towards advancing Sustainable Development Goals (SDGs) within the Sarawak region with today's launch of the two-day Malaysia SDG Summit 2023: Sarawak Region. With over 500 participants in attendance, we hope to shine a guiding light for sustainable development in Sarawak.
In his opening remarks, CEO Datu Haji Ismawi Haji Ismuni outlined the summit's objectives, including raising SDG awareness, showcasing Sarawak's initiatives, fostering collaboration, promoting innovation, and nurturing partnerships.
The Malaysia SDG Summit 2023: Sarawak Region is a collaborative effort with the Ministry of Economy and Pustaka Negeri Sarawak, featuring 46 speakers addressing the 17 SDGs set by the UN. This summit seeks to drive innovation and create a sustainable future for Sarawak and the nation as a whole.
Notable speakers include Ms. Karima El Korri, the UN Resident Coordinator in Malaysia, Singapore, and Brunei Darussalam, and Dr. Hazland Abang Hipni, the Deputy Minister for MEESTy Sarawak, who highlighted the 5Ps: people, planet, prosperity, peace, and partnership.
Deputy Minister of Economy, Datuk Hanifah Hajar Taib, who graced today's event, joined in by sharing her aspirations for inclusive and equitable quality education and promote lifelong learning opportunities for all.
The summit features career booths from prominent organisations and youth activities organised by MDEC, including a Digital Making Workshop for students. Stay tuned tomorrow as the Premier of Sarawak YAB Datuk Patinggi Tan Sri Abang Johari Tun Datuk Abang Haji Openg will close this trailblasing event!
#RECODA #SCORE #investSCORE #MalaysiaSDGSummit #SustainableFuture #SDGs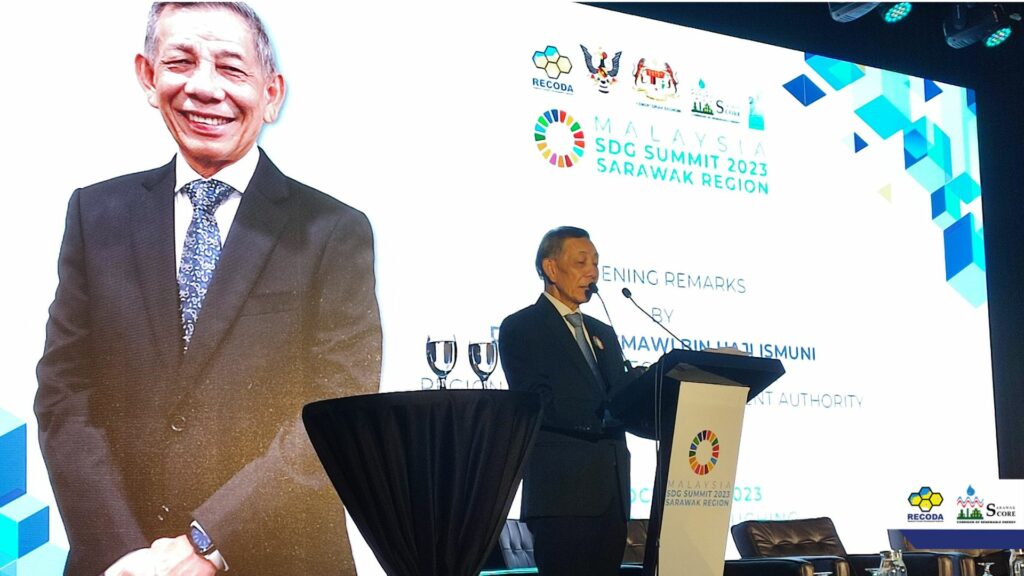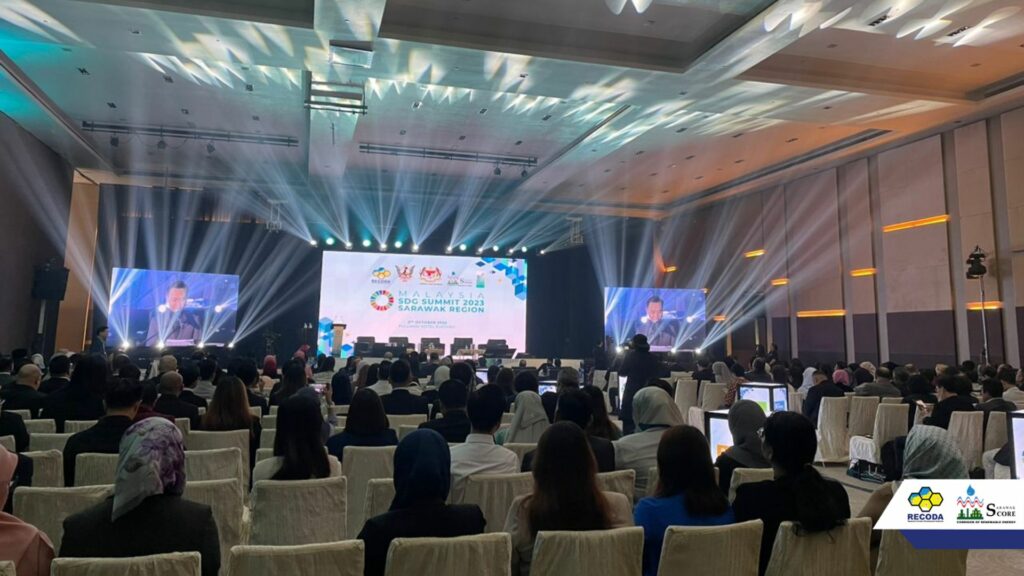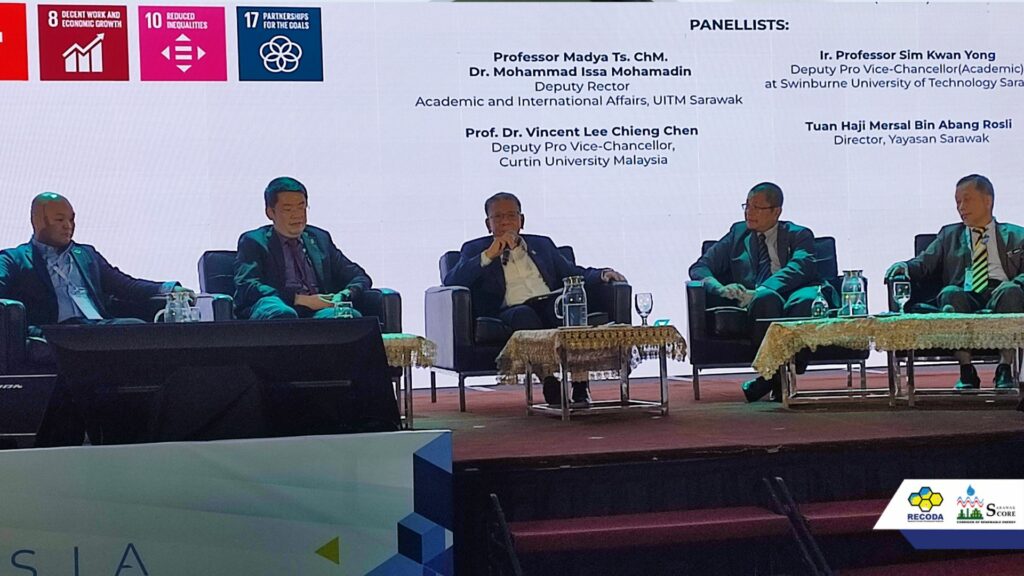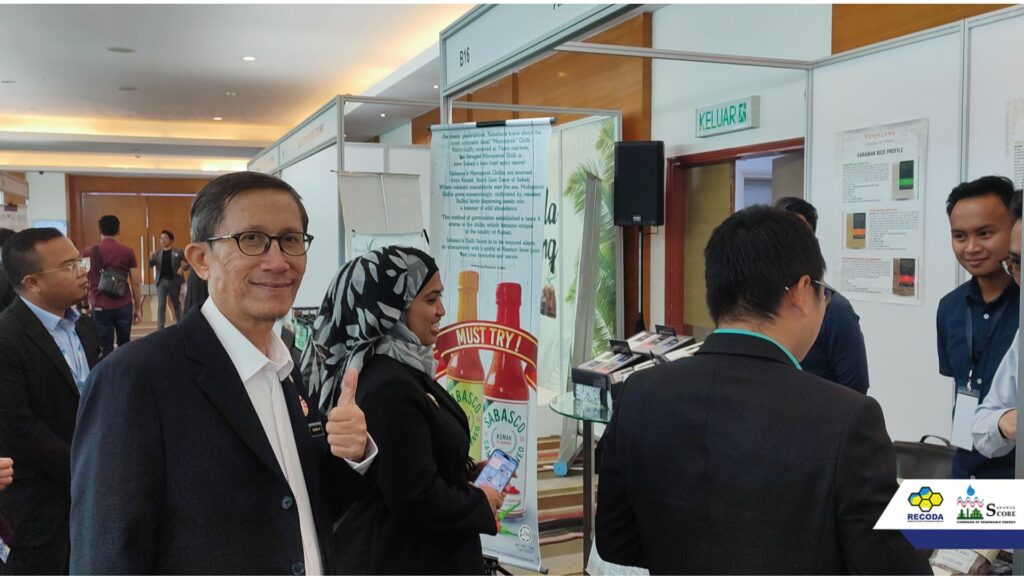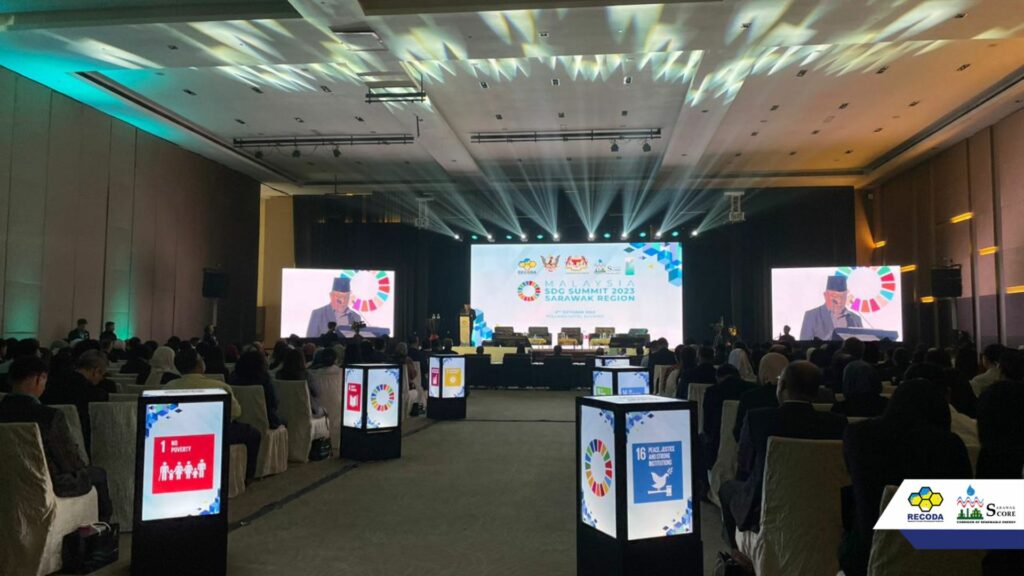 Related posts