Internal roads, car parks and drainages at Long Lama being improved
The internal roads, car parks and drainages of Long Lama Town, in the Miri division will be improved in an infrastructure project implemented by the Highland Development Agency (HDA).
Long Lama town lies along Sarawak's second longest river, Baram in the northern interior of the state. Located about 140km southeast of Miri city, the town has a population of about 1,500 people mostly comprising the Kayan and Chinese communities.
The project's scope includes resurfacing works to existing roads and the construction of drainage structures.
It aims to provide better road conditions for Long Lama residents and improve the existing drainage system to facilitate surface water flow especially after seasonal floods.
The improvements will also support local residents' economic activities in the area, which revolve around agriculture.
Currently, site clearing and works are nearly completed, along with piling works.
Existing drains and pavement are being demolished to make way for the construction of two reinforced concrete box culverts.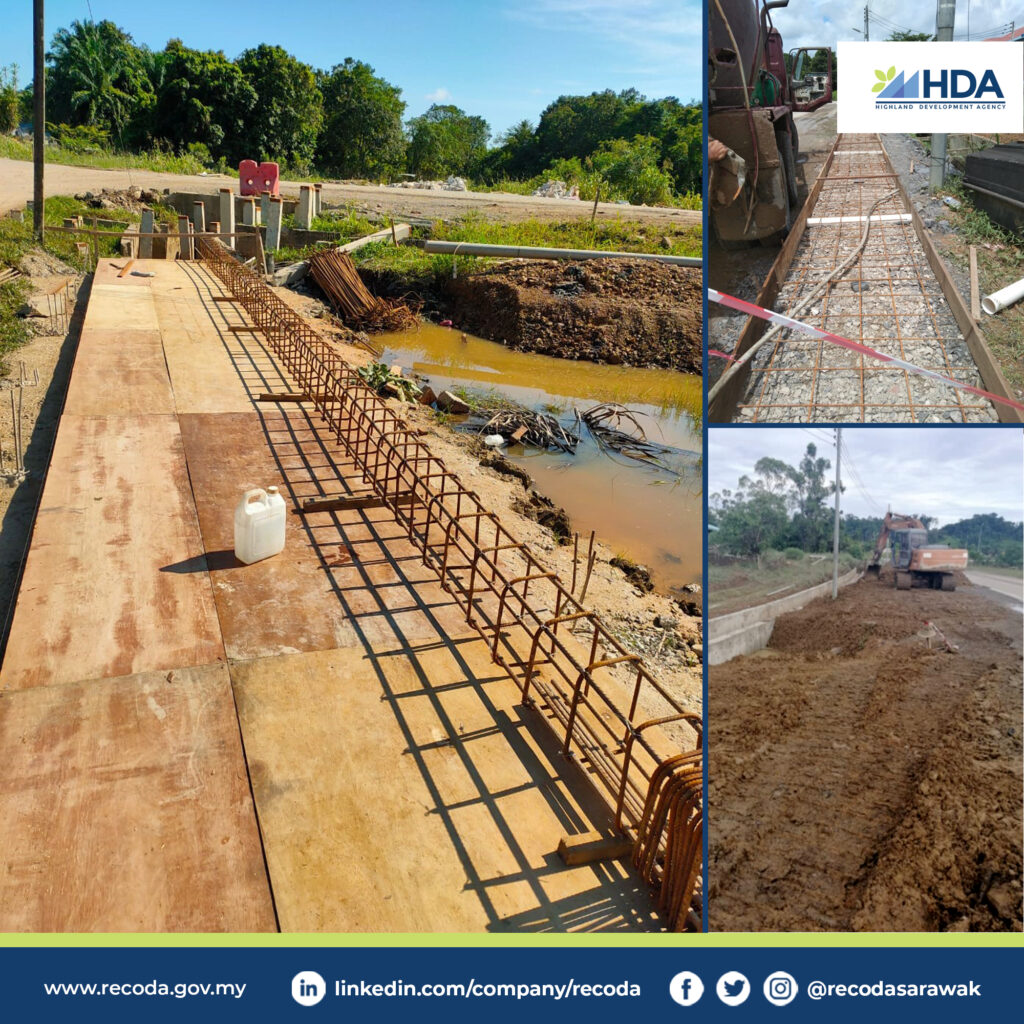 Related posts