The foundation is being laid for the Kampung Punang Floating Mosque that faces the South China Sea in Lawas.
Piling works are being done right by the sea to make sure the unique structure is properly supported and can withstand coastal weathers.
A rubble retaining wall is also being set up, while geo-textile materials are being laid to further reinforce the foundation.
After this, building works will begin, which will be concluded with the installation of the minarets by the end of this year.
The floating mosque will accomodate 350 worshippers, serving as a landmark structure that will be integrated into the coming Punang Waterfront and the Punang Nature Walk.
The project is implemented by the Northern Region Development Agency (NRDA), under RECODA.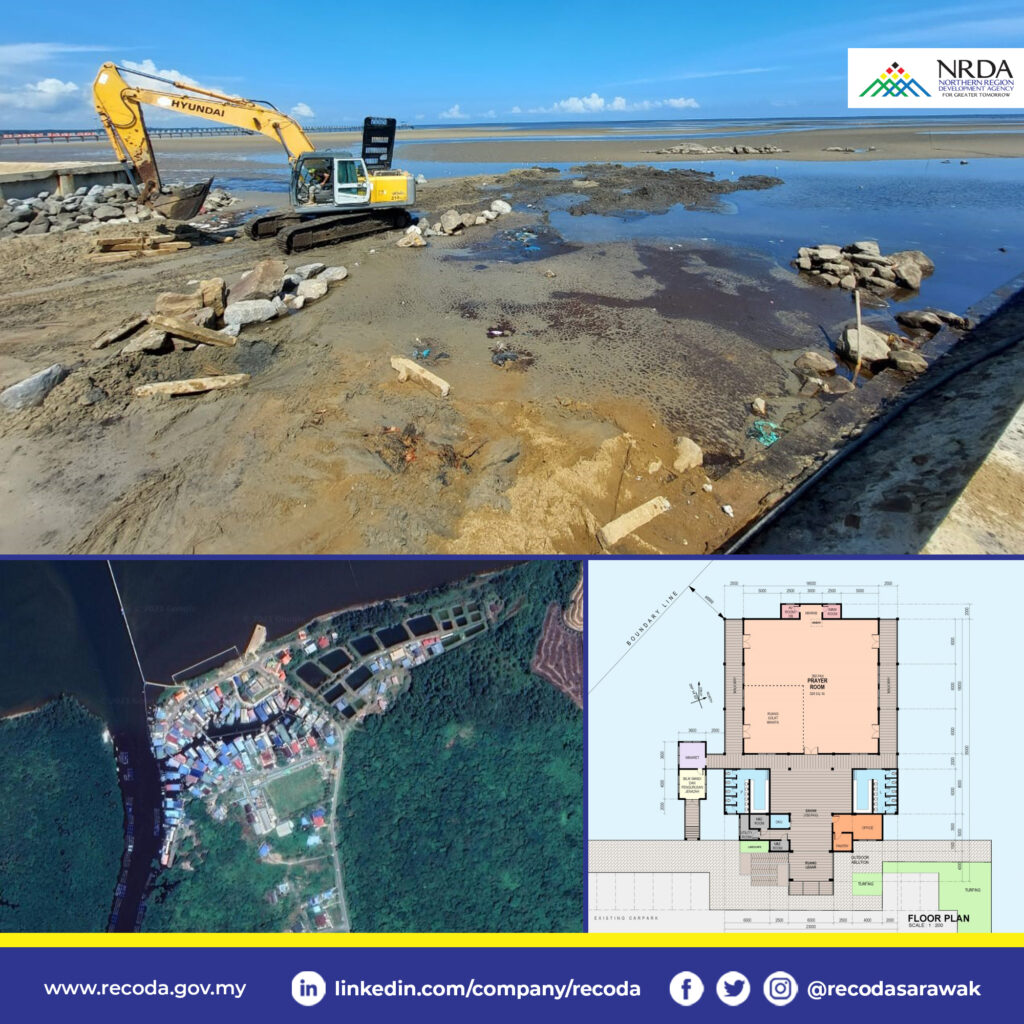 Related posts