RECODA hosts online meeting with gov't agencies on Samalaju Port services
The Regional Corridor Development Authority (RECODA) hosted an engagement session today with related government agencies to discuss port services matters at the Samalaju Industrial Park.
RECODA CEO Datu Ismawi Ismuni chaired the online meeting which was participated by the Ministry of Infrastructure and Port Development (MIPD), Ministry of International Trade and Industry, Industrial Terminal and Entrepreneur Development (MINTRED) Sarawak, Economic Planning Unit (EPU) Sarawak and Samalaju Industrial Port Sdn Bhd (SIPSB).
SIPSB also elaborated on plans to expand port services to increase efficiency to better serve investors.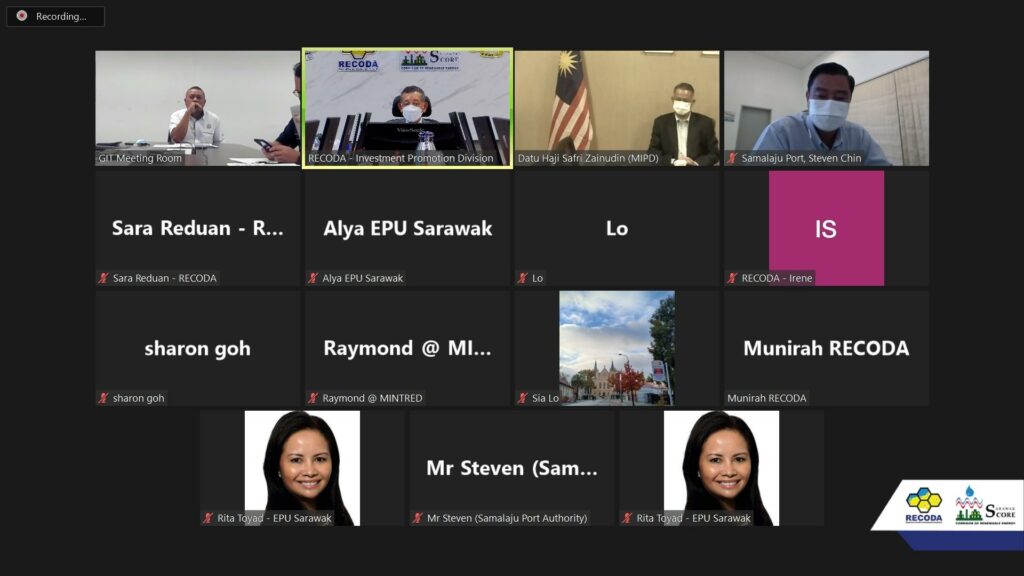 Related posts