KUCHING: Press Metal Aluminium Holdings Bhd is beefing up its capability to produce more value-added aluminium products following the full commissioning of its new phase three smelter in Samalaju Industrial Park in Bintulu, Sarawak.
Group chief executive officer Tan Sri Paul Koon Poh Keong said Press Metal is working to further enhancing its value-added capabilities and extrusion product portfolio.
The move is aimed at increasing the group's presence in the global consumer product related sectors, he added.
Press Metal owns two extrusion plants – in Klang, Selangor and Guangzhou, China – with an annual capacity of 50,000 tonnes and 160,000 tonnes, respectively. The plants produce a wide range of extrusion products utilised in the construction, automobile, aerospace, and electronic and electrical industries.The group has strong presence via its trading arms in Britain, Australia and north America to market its extrusion products internationally while it commands about 30% of domestic market share.
The primary markets for these products include China (27.9%), Malaysia (26.8%), Britain (20.6%), the United States (9.5%) and Australia (6%), according to Press Metal's 2020 annual report.
Koon said with the full commissioning of the phase three smelter, which significantly raised the group's smelting capacity to 1.08 million tonnes per annum from 760,000 tonnes previously, Press Metal moved into 2022 with higher production volume.
The increase in production volume and higher average aluminium prices had given Press Metal a big boost.
The group's revenue soared by 47.1% to RM10.99bil in financial year 2021 (FY21) from RM7.5bil in FY20, driving the group's net profit to hit above RM1bil to RM1.03bil from RM459.9mil.
In the fourth quarter of FY21, the group's turnover escalated to RM3.37bil (Q4'FY20: RM2.05bil), pushing its net profit to RM285.8mil (Q4'FY20: RM145.3mil).
Koon said the strong earnings were also bolstered by higher revenue and profit contributions from associate companies.
Press Metal is the single largest shareholder in PMB Technology Bhd, with a 28.77% stake as at May 3, 2021.
In FY21, PMB Technology's group net profit ballooned to RM107.2mil (FY20:RM10.9mil), riding on a 51% hike in group revenue to RM913.2mil (RM604.8mil), boosted by higher selling price of metallic silicon and better performance of its construction and fabrication businesses.
The company owns and operate metallic silicon manufacturing facilities in Samalaju Industrial Park
Press Metal group has investments in other aluminium assets, including a 25% equity interest in PT Bintan Alumina Indonesia, which produces alumina, a key material for aluminium smelting.
Besides, Press Metal group owns a 50% equity interest in Japan Alumina Associates (Australia) Pty Ltd (JAA), which holds 10% interest in Worsley Alumina Unincoprorated Joint Venture located in Australia.
JAA is one of world's largest and lowest cost alumina producers, of which Press Metal is entitled to a supply of 230,000 tonnes of alumina per annum.
Koon said supply constraints and dwindling inventories has resulted in higher aluminium prices in Q4'21 compared with preceding quarters.
"Energy crises have forced smelter closures across Europe and production curtailments in China which limits new supply. On the other hand, demand for low carbon aluminium in modern applications is expected to rise in industries, such as automotive to solar energy."Press Metal is in a favourable position as the enivornment, social and governance (ESG) adoption across industries is tilting the demand towards low-carbon aluminium," he added in a statement when announcing the group's full-year financial results.
Aluminium prices climbed to an all-time high, with three-month aluminium on the London Metal Exchange (LME) rising more than 3% to US$3,691.5 (RM15,423) a tonne last Thursday following Russia's invasion of Ukraine, according to media reports.
The invasion has prompted further sanctions on Moscow, raising the concern of traders over supplies from the Black Sea region as Russia produces about 6% of the global aluminium output.
The surge in aluminium prices is also due to the sharp decline in the stock of aluminium in LME-registered warehouses MALSTX-TOTAL, which more than halved over the past 12 months to 809,750 tonnes compared with nearly 12 million tonnes in March 2021, according to ANZ in a note.
Reviewing Press Metal's 2021 performance, Koon said the group, like most businesses, was not spared the challenges from Covid-19 pandemic and lockdowns.
"Operations were pressured by extreme logistics costs, increasing material prices and higher human capital expenses. Supply chain disruptions has inevitably inflated direct and indirect operational expenditures on numerous fronts. To safeguard the welfare of our workers, we also undertook additional expenses to ensure operational health and safety at our plants. It is anticipated that these challenges will persist in the near term."
Koon said as sustainability is of utmost importance in Press Metal, the group plans to entrench this culture into its employees in becoming an increasingly ESG-compliant company.
"We are evaluating several initiatives that will steer us towards our net zero emission ambition and reducing our climate footprint across the value chain." he added. – Source: The Star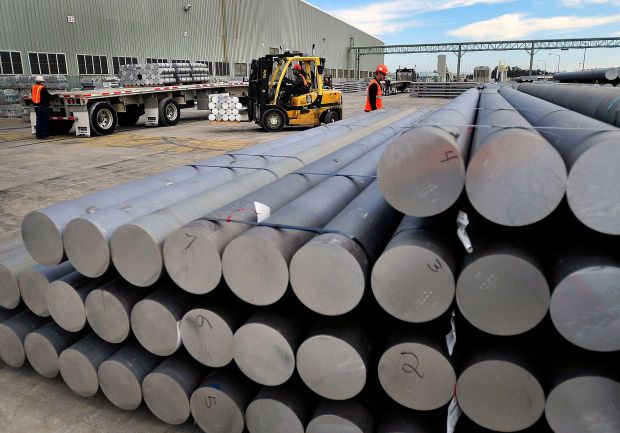 Related posts