The construction of the Nanga Machan bridge, near Machan town in the Kanowit District is three-quarters complete, with roadworks also nearly done.
Piling works have been completed for the 130-metre reinforced concrete bridge which crosses Sungai Kanowit, which will improve the connectivity for the riverine Iban community located 45km south of Sibu town.
Concrete casting and steel reinforcement are underway for the for bridge's pier columns to ensure strength and stability. Culverts are also constructed to manage flooding in the area.
Also being upgraded is Jalan Ulu Machan, whereby 9.5km of an existing earth road will be upgraded to R1 Standard.
According to the project scope, the upgraded road will provide safe travel for rural residents and improve the local economy by linking the riverine communities to the main access road.
The infrastructure project is implemented by the Upper Rajang Development Agency (URDA), under RECODA.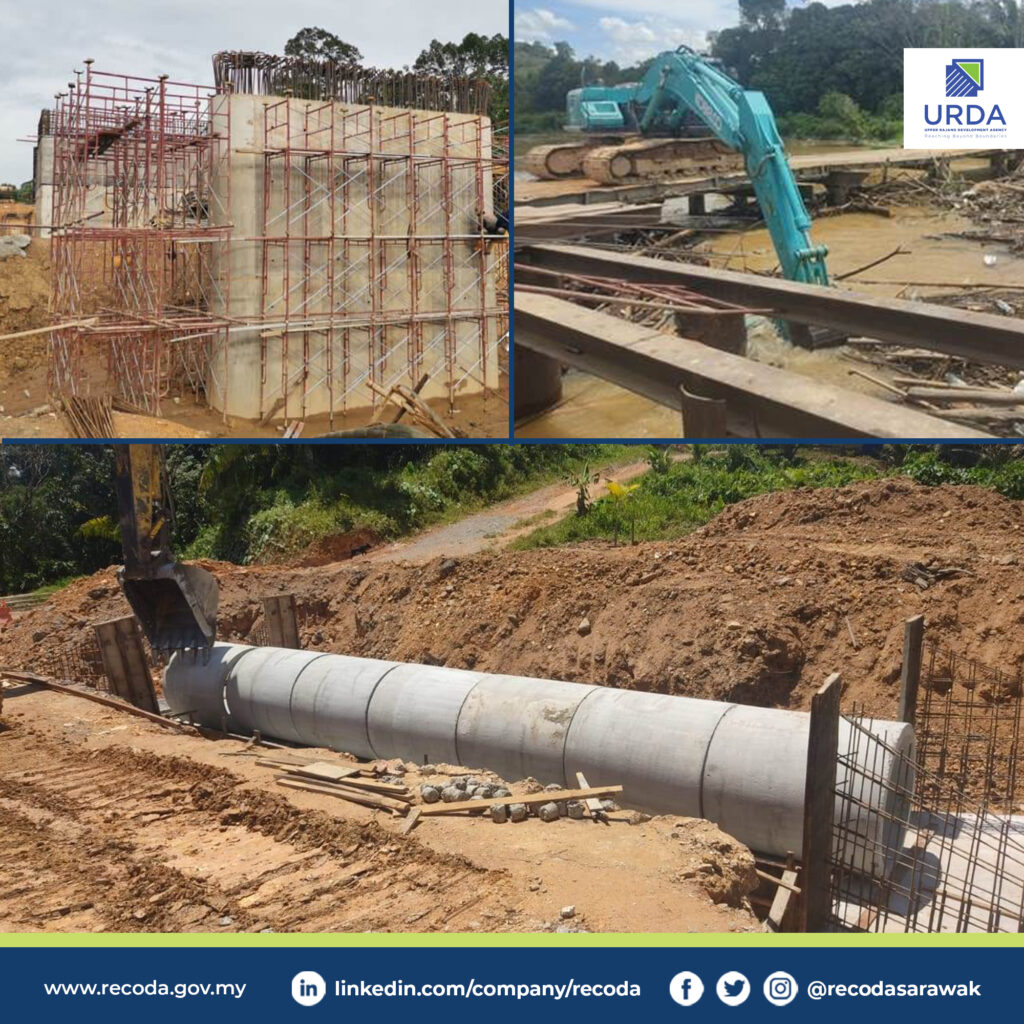 Related posts